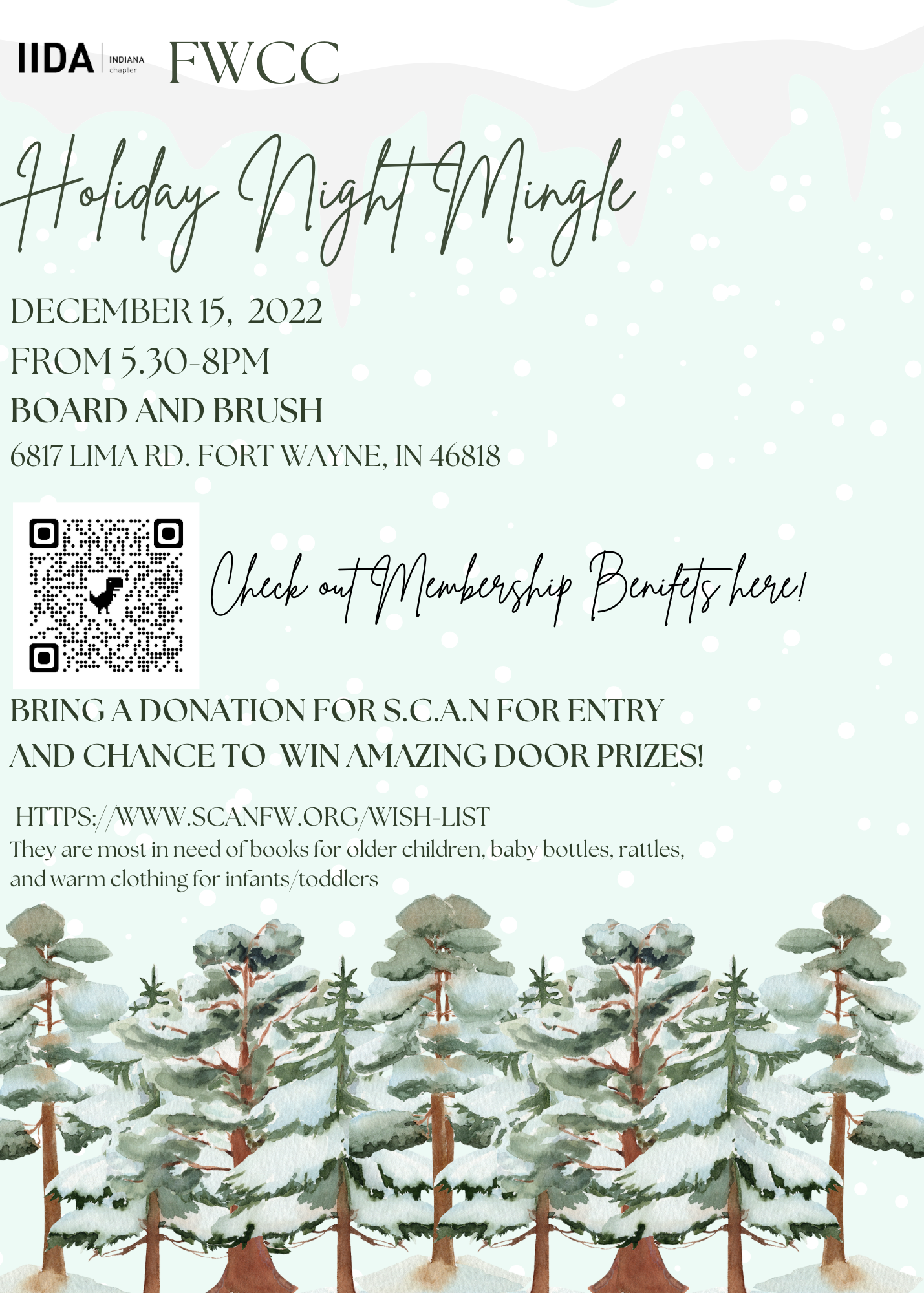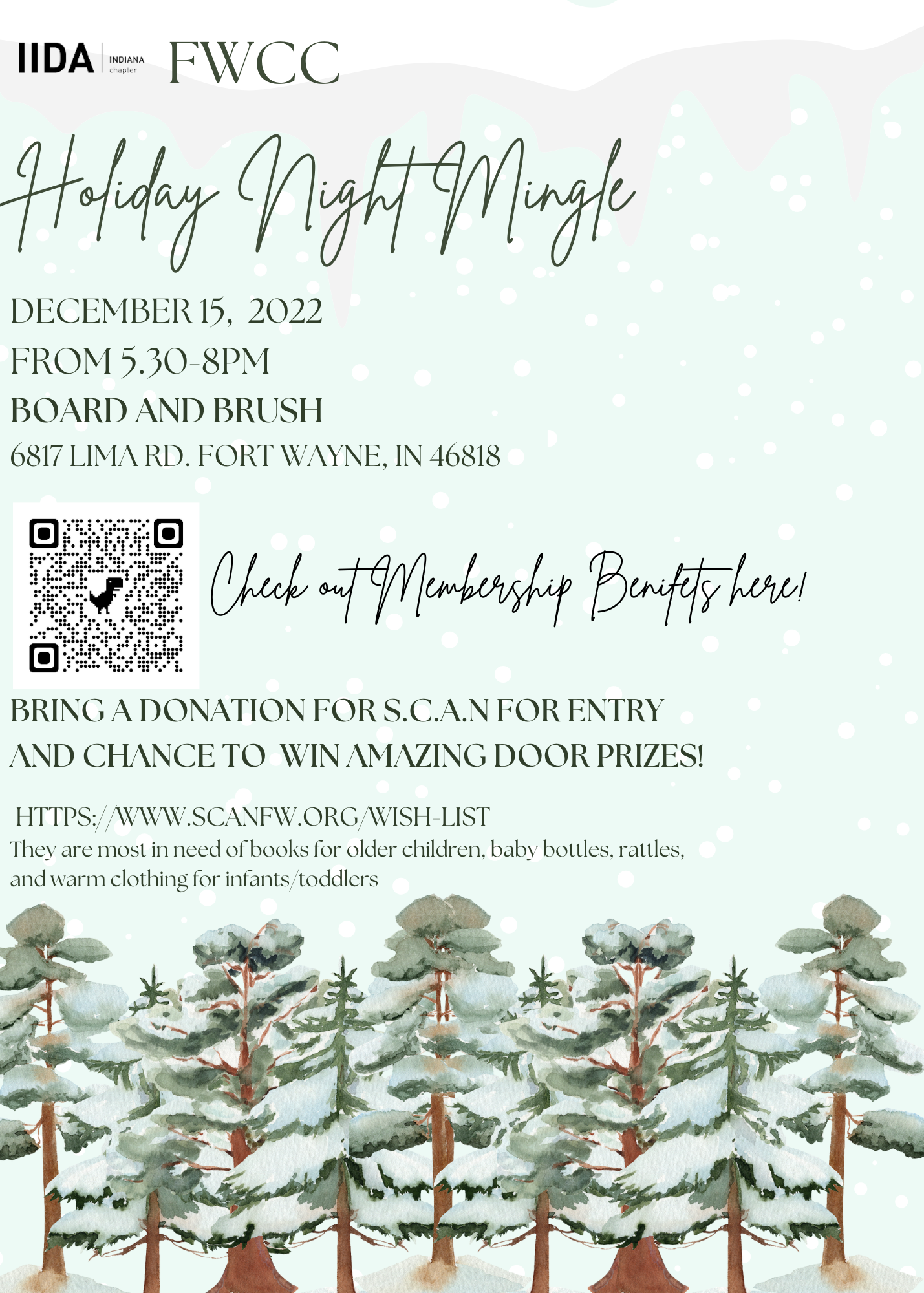 FWCC Holiday Night Mingle 12/15/22
All participants are required to register their seats and provide their customization information at least 72 hours before the event. This ensures that B&B can get our materials ready, custom stencils cut and the studio well-staffed for our event. Also, the projects are capped at 36 seats.
Be sure to bring a gift to the event for SCAN.
Not a member of IIDA yet? Join here!