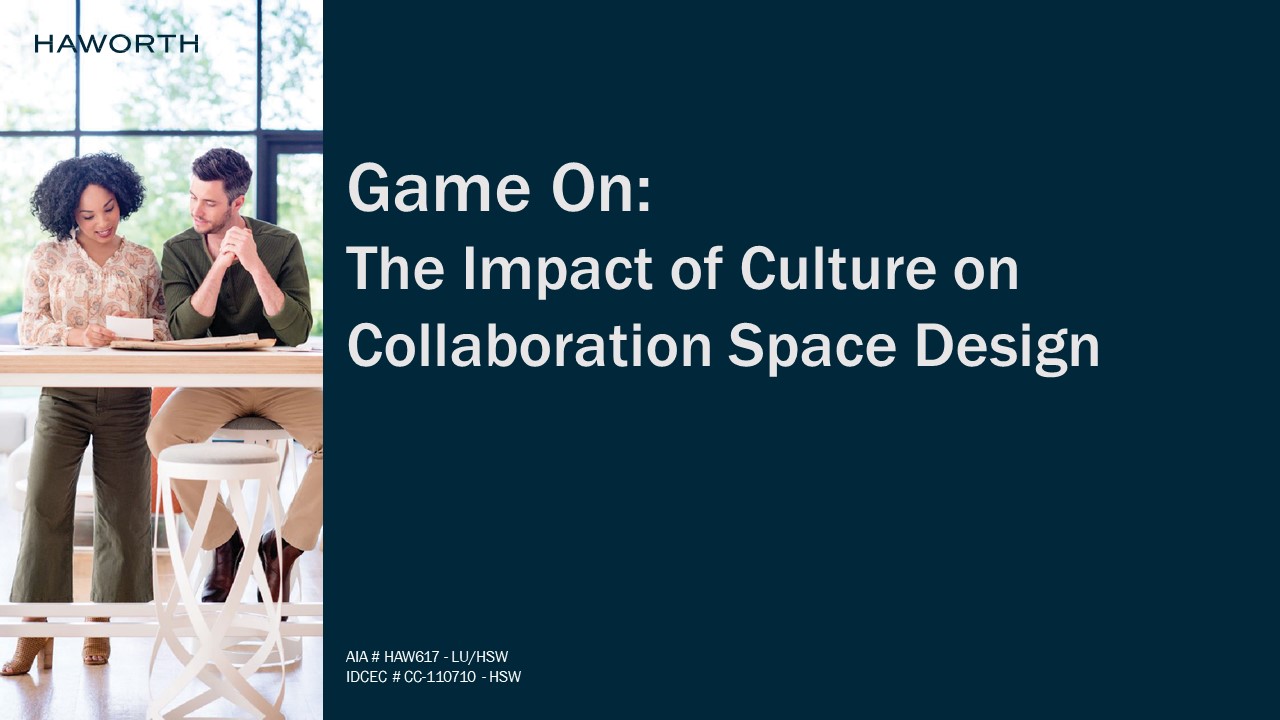 Game On – CEU
Course Numbers
AIA Course #: HAW617 – HSW
Art & Architecture
IDCEC Course #: 110710 – HSW
Subject Code: 2. Interior Design/9. Programming & Planning
Course Description
Bring your A-game to this interactive and engaging course. Using the regarded Competing Values Framework, you will participate in a gaming simulation to help you learn about organizational culture types. Organizational culture is the personality of a company that contributes to a company's sense of order, continuity, and community.
This 1-hour course explores how to leverage organizational culture when designing collaborative work environments.
Learning Objectives
• Define organizational culture.
• Understand the types of organizational cultures that exist and how they differ.
• Demonstrate how organizational culture can inform the design of the workplace.
• Communicate how organizational culture influences collaboration tendencies.
• Understand how the physical attributes of the space support organizational culture and
collaboration preferences.
Course Outline
Introduction to organizational culture
Gaming simulation
Learn the Competing Values Framework
Discover how organizational culture influences collaboration preferences and workplace design
Explore how the physical attributes of space can support organizational culture and collaboration preferences
Discussion with Q&A
Presenter: Mark D'Errico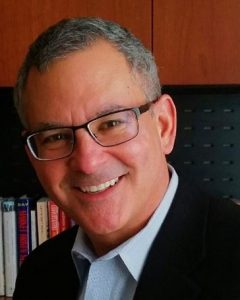 Mark D'Errico has a 20-year tenure as a Haworth member. He has worked in a variety of roles at Haworth including product development, product management and as a specialist within Haworth's Architectural Interiors division. Mark's passion for the furniture industry stems from his industrial design background.  Prior to Haworth, Mark worked as a designer and consultant for various manufacturers and industries. Today, Mark helps Haworth customers in Ohio create spaces that support human capital and business performance.
When
Wednesday, June 9, 2021 from 12:00 PM to 1:00 PM EDT
Where: Zoom
Please check your confirmation email for the Zoom link/calendar download.
You MUST pre-register to get CEU credit. This event will be recorded.
Contact
Katie Wraley, [email protected]
IIDA Indiana Chapter