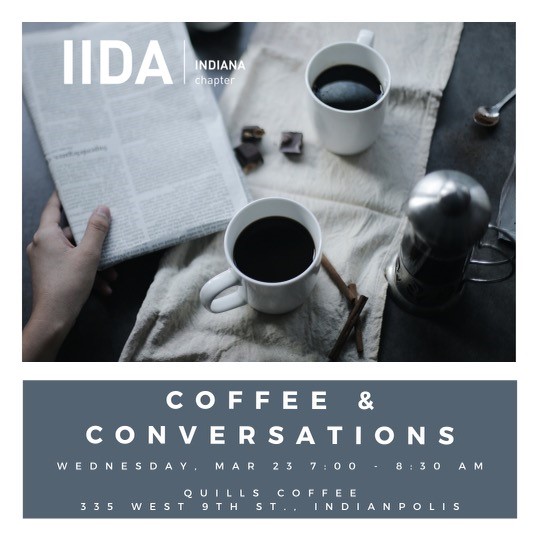 Member's Only! Coffee + Conversations
This rotating event is hosted on the fourth Wednesday of the month from 7:00 – 8:30am up North or downtown giving opportunity for IIDA members to meet for coffee, conversations and community.
The event is open for you to come when you can, stay as long as you want and create bonds with fellow industry members.
No RSVP required! | IIDA Members Only