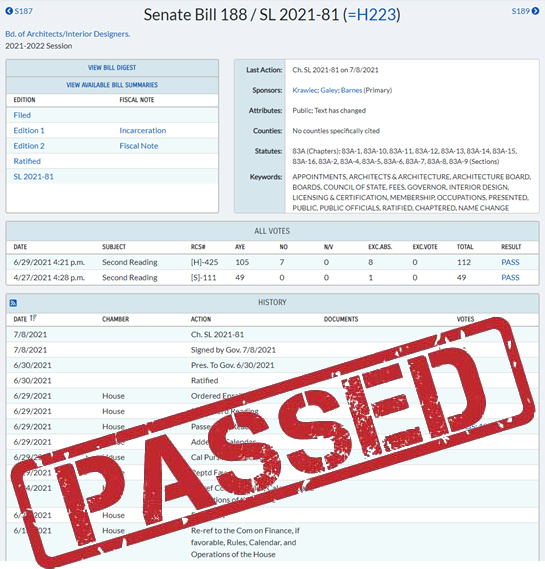 PASSED: North Carolina IIDA Advocacy Success Story
Session Description: North Carolina SB188 has been a long time in the making. With its forward thinking language this bill will hopefully set the framework for future bills. This was a joint effort across the state from IIDA, ASID, The North Carolina Board of Architecture, AIA, their lobbying group and most importantly our legislative representatives who were the amazing champions of this bill.
IIDA North Carolina looks forward to see how this changes the landscape of design in NC and future states to come!
Contact:
Erica Irvin, IIDA Indiana VP of Advocacy
[email protected]