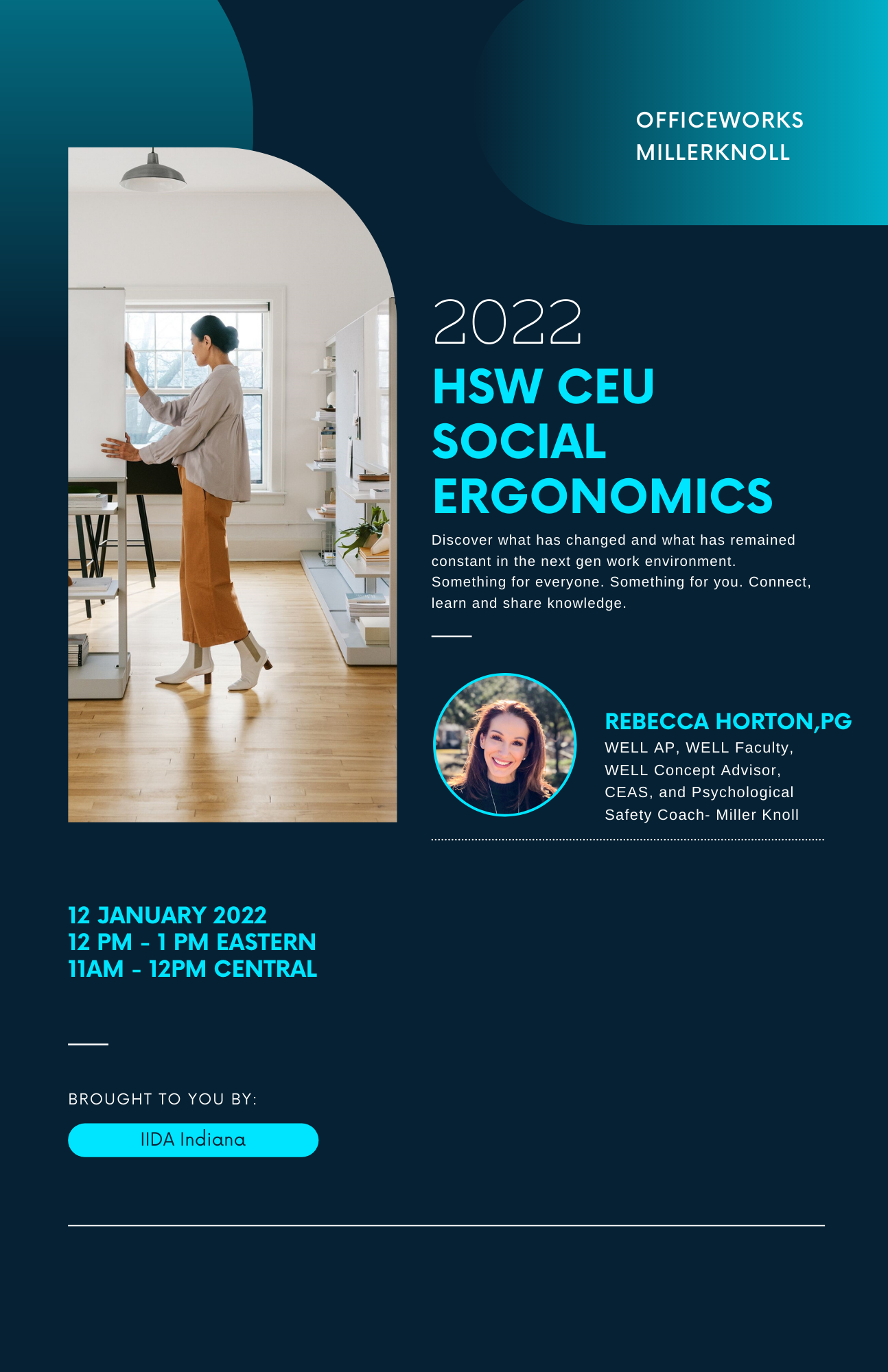 Social Ergonomics in Workplace Design Sponsored by Officeworks & Herman Miller 1/12/22 CEU
Time:  12:00 – 1:00 pm Eastern
Session Description: This CEU provides a more thorough understanding of social ergonomics as we reenter the workplace and establish hybrid arrangements for ourselves and our clients.
A workplace that helps us initiate and regulate social interaction, and that takes into consideration factors like personal space, physical and psychological proximity, and territoriality helps us feel better.
And when we feel better, we work better. By introducing participants to social ergonomics and its implications for office design, this CEU will help them design the next gen workplaces that are healthier for everyone.
Presentation Details:
Continuing Education Units (CEU): 0.1
Course #: CEU-105839-R1 1.3
Subject Code: HSW
Designation: 1.0 SOCIALERGO2019 J308
Learning Units (LU): 1.0
Program #:SOCIALERGO2019
Provider #: J308
Professional Development Credits (PDCs): 1.0
Contact:
Katie Wraley, [email protected]
IIDA Indiana Chapter