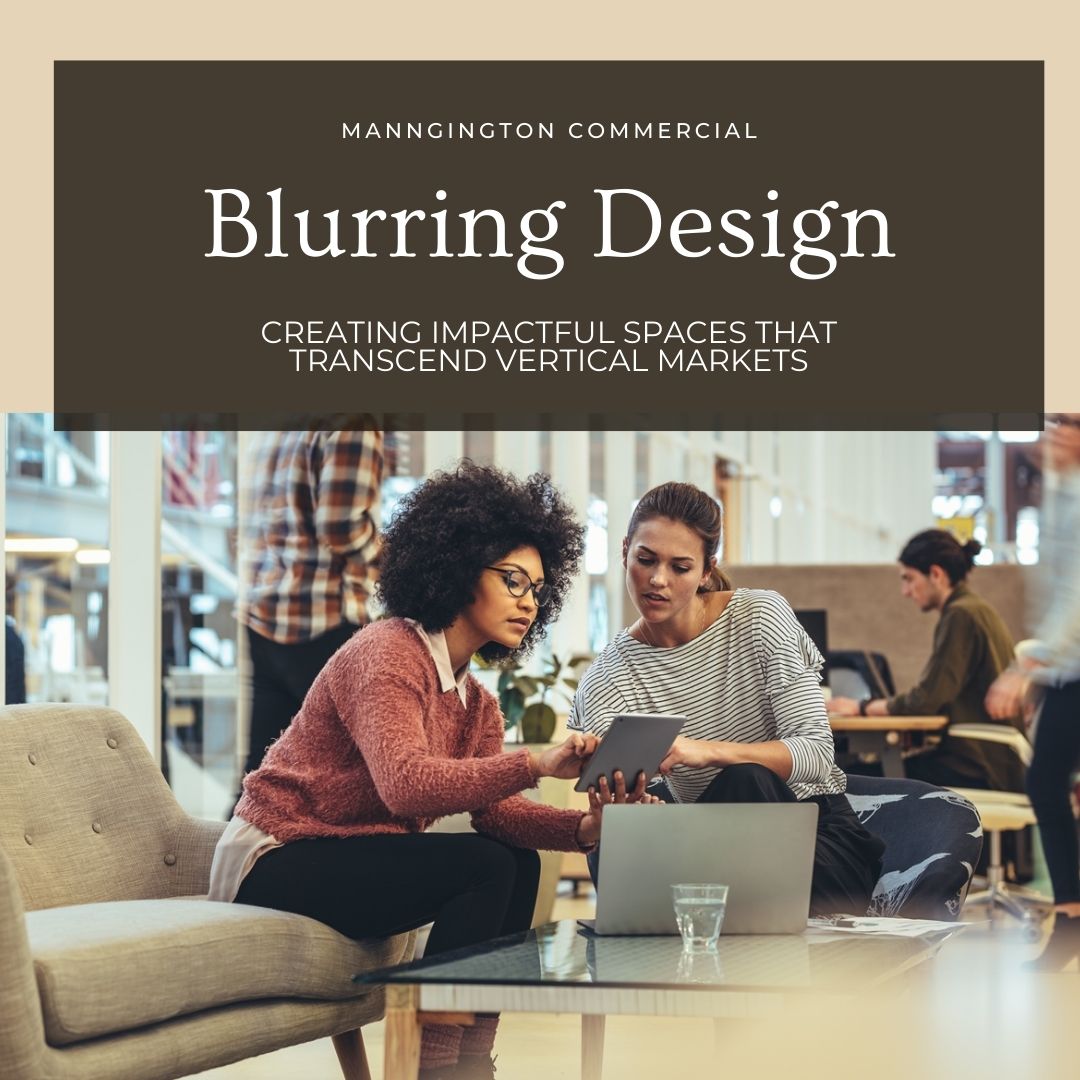 Blurring Design: Creating Impactful Spaces that Transcend Vertical Markets – August 18, 2021 CEU
Time:  12:00 – 1:00 pm Eastern
Description:
The way people use space is fundamentally changing.
Once formal settings are relaxing more and more, leading us to interiors that soothe, inspire, and encourage more collaboration which is impacting the strategies designers use to create solutions for nearly every vertical market.
This CEU will seek to educate specifiers on the benefits of the casual aesthetic to occupants and owners alike and discuss the challenges that go with making each space type look fresh and forward-thinking while still performing to the highest standards for its occupants.
Learning Objectives:
Identify the key drivers of the "casual aesthetic" blurring the lines between vertical markets.
Explore how student experience and performance improve with the introduction of non-traditional space.
Assess the impact of reduced formality on corporate productivity & identity.
Examine how communication and care in healthcare is improved with casual design.
Review how relaxing cultural and social trends have reimagined hospitality
Course credit information:
Accredited for health, safety and welfare this course is equal to 0.1 IDCEC CEU/HSW and 1AIA
LU/HSW
Presenters: Samantha Fletcher & Rob Grom 
Sam Fletcher, Creative Manager – Mannington Commercial
Sam studied Interior Design at the Art Institute of Philadelphia earning a B.S. in 2009.  After spending three years as an interior designer in Philadelphia, Sam returned to school to get her MS in Textile Design with a focus on Weaving. Before joining Mannington Commercial as Creative Manager, Sam spent time in Nuremberg, Germany as a Materials Designer for the athletic and lifestyle brand, Adidas. Her time working overseas and collaborating with other creatives on textile design and lifestyle goods gave her a unique perspective to consumer experiences with fashionable materials.  Sam has been the Creative Manager with Mannington since 2018 and has helped influence the direction the design studio is going under Roby Isaacs' leadership.  Sam has designed several collections that have been part of Mannington's new, fresh look, design and lifestyle.
Rob Grom, District Manager, Team Indiana – Mannington Commercial 
Rob has been working in commercial flooring since graduating in 2007.  He spent his first 7 years working internationally for Connor Sports Flooring, a U.S. manufacturer of hardwood indoor athletic and recreational surfaces. After meeting his now wife, Amanda, time away was difficult and Rob moved into a position with Forbo Flooring Systems.  Rob spent four years training and experiencing the technical complexities of resilient flooring, adhesives and site conditions.  In 2018, Rob used his product knowledge and experience to work with a local flooring contractor performing take offs, estimates and installations.  During the year, Rob was able to learn how to budget projects, the installation mechanics and techniques required to install all hard surfaces, resilient and soft flooring, and manage projects successfully.  In 2019, Rob joined Mannington Commercial to represent the U.S. manufacturer.  He was encouraged by partner, Lisa Aders to join her to continue elevating Mannington Commercial in Indiana.  Rob is providing #FloorThought to Owners, Consultants & Contractors  and is curious about Building Environments Together. Rob has been married to Amanda since 2015, has two children, Landry and Drew, and lives in Carmel, IN.  Hobbies include: cooking, OrangeTheory Fitness, reading on personal and professional development, embarrassing Amanda and his kids, volleyball, and searching for the best restaurants in Indiana.
Please check your confirmation email for the Zoom link/calendar download.
You MUST pre-register to get CEU credit. This event will be recorded.
Contact:
Katie Wraley, [email protected]
IIDA Indiana Chapter